Comfortable and quiet rooms to make your stay in our boutique hotel unique
The hotel was born in an 18th-century building whose rooms have customized dimensions and where everything is tailor-made to make your experience unique. The Hotel Touring has 34 rooms, 3 suites, and a suite with kitchen. They are divided into three categories: Classic, Urban, and Gold. The televisions offer you the possibility of booking services and room service from your mobile device, simply by photographing a QR-code.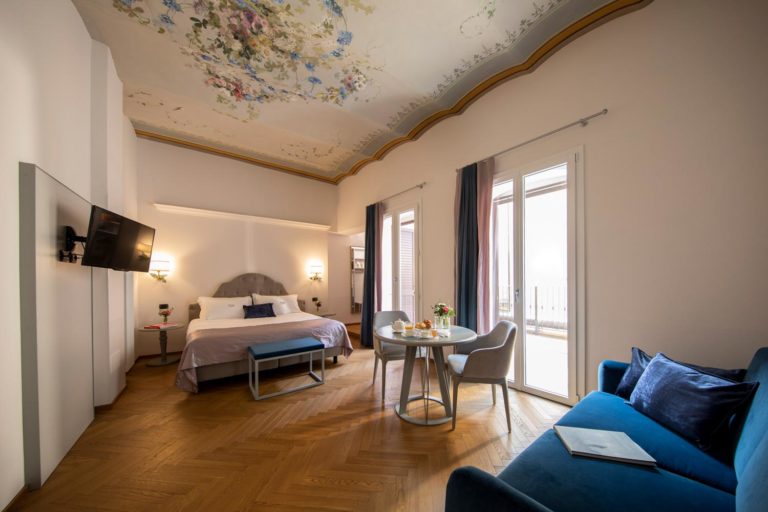 The latest addition to our hotel, on the first floor, 30 square meters of early 20th-century style, with a touch of modern furniture. Magnificent ceiling with original Art Nouveau fresco from the beginning of the last century. The room is made even more exclusive by the 20 sq. m terrace overlooking the internal courtyard.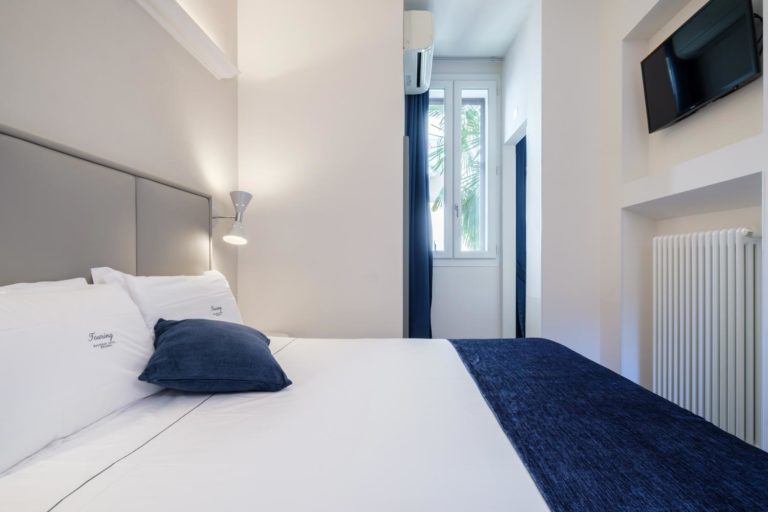 The most unusual. The new Suite Cucù in urban style is on the 1st floor.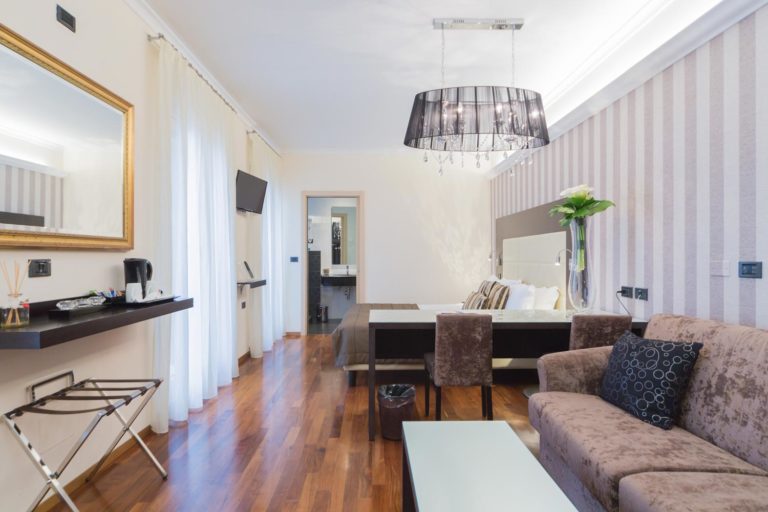 The Suite Diamond with its 35 sq. m is on the 4th floor, with an unforgettable view of the hills and the Sanctuary of San Luca. The Suite's position exalts its fresh, luminous style.  It was recently renovated in contemporary style.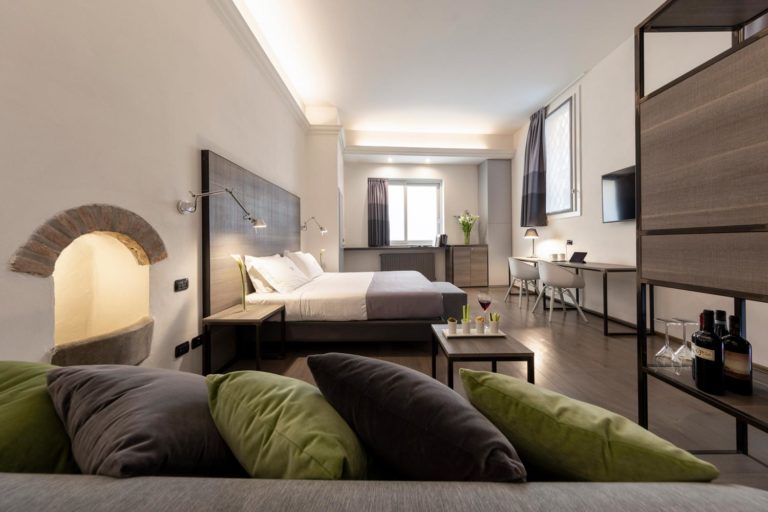 Completely renovated in January 2018, this suite is just opposite the hotel entrance and has independent access at street level.  Its tranquillity is guaranteed by the use of the most innovative soundproofing materials.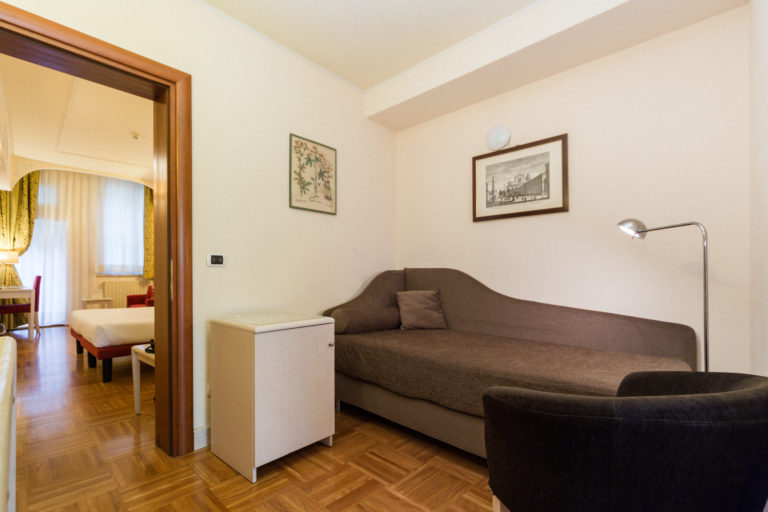 Our classic Junior Suites are quiet rooms on the ground floor, with a corner garden. They have two separate spaces: a living area with kitchenette and a bedroom area.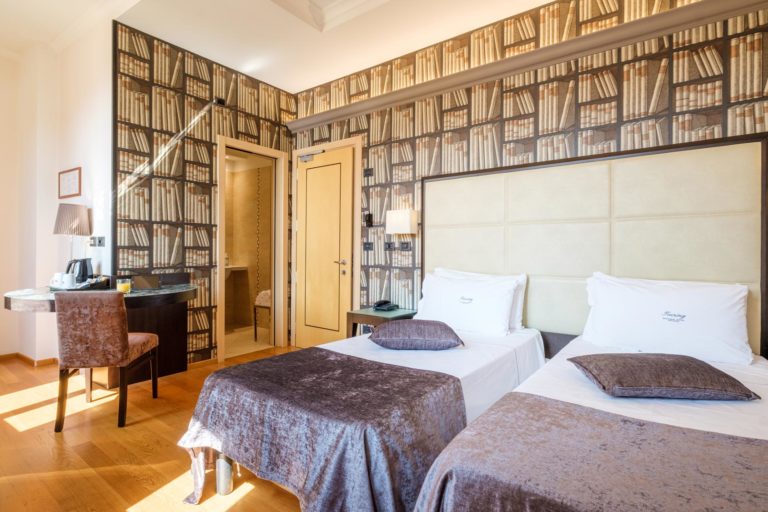 The Gold rooms are on the 3rd and 4th floors of the hotel. Some have views of the surrounding hills, others of the city center. They were recently refurbished in an elegant and timeless style.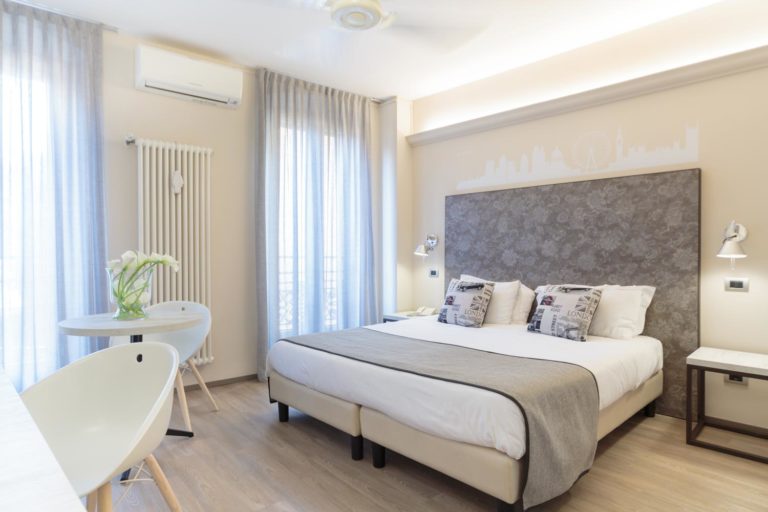 Le Urban rooms are on the 1st and 2nd floors of the hotel's main structure, and were recently refurbished in a contemporary style.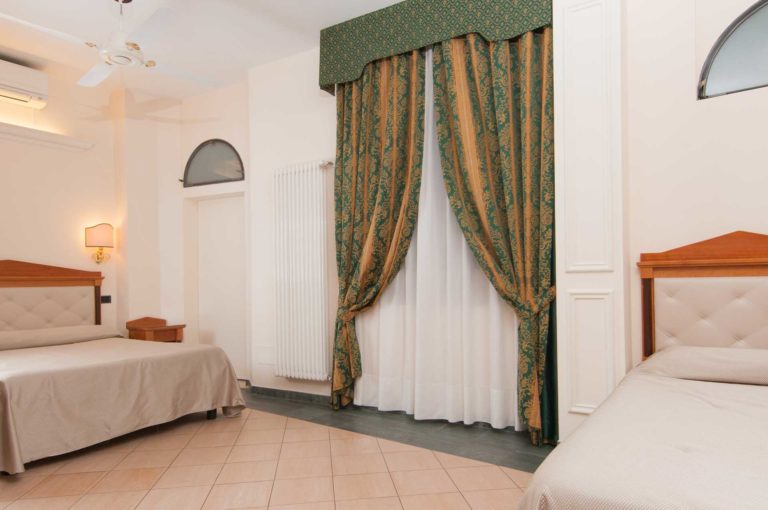 The Classic rooms, located in the area facing the interior patio, are sober and romantic in taste.